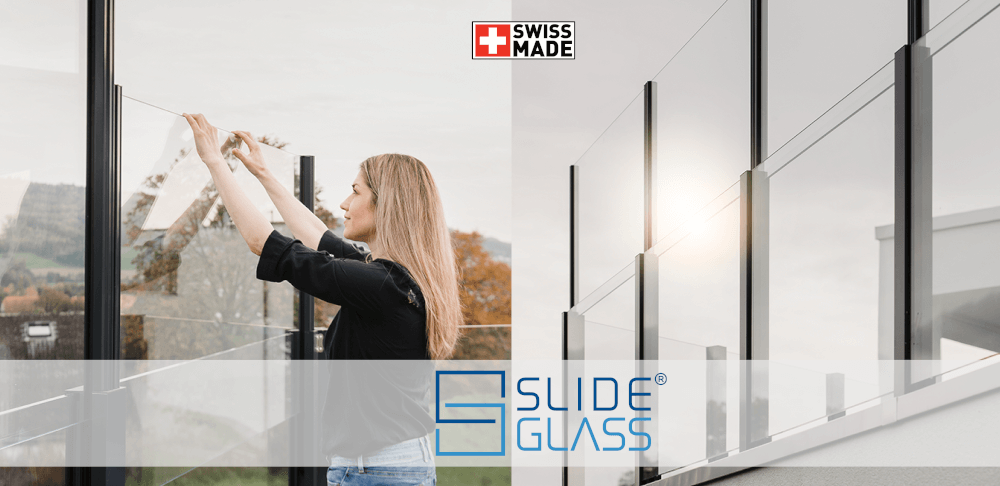 SlideGlass - the attractive windbreak railing
The innovative, beautifully designed and practical windbreak railing offers you unbeatable flexibility in terms of wind and privacy protection. The intelligent combination of glass railing and an almost invisible windbreak offers enormous added value for all balconies, terraces, loggias, etc.
By simple manual operation, the SlideGlass® wind protection railing is automatically transformed into an effective sight and wind protection within a few seconds. The automatic mechanism is made possible by the specially developed gas pressure spring system, which promises the highest level of operating comfort.
On request, a specially adapted plan can be drawn up to meet all requirements and the production can be carried out individually accordingly. The centre and single posts can all be EV1 anodised or RAL/NCS powder-coated.